The Ark Co-op
2000 Pearl St.
Austin, Texas
These are murals painted on the walls of The Ark
The Ark was a student housing cooperative
The place no longer exists. To tell the story of The Ark
requires an extensive website of amazing true stories
told by the residents themselves. In the meantime
enjoy the murals as the stories are collected.
Arkies are united on a FACEBOOK page. Join us!
The legendary mural with Austin landmarks in the pupil overlooked The Commons.
The State Capitol of Texas is on the left, the UT Tower on the right.
This is my favorite mural. If anybody paints over it....LOOK OUT!
Sex, Drugs, Rock and Roll
A few of the things that went on at The Ark (tee hee)
Aside from that truth, SDRR was a little lounge tucked
in a corner bounded by the Darkroom and the right stairwell.
It was at the entrance to the famous Loud Hall.
The Dante-esque warning to those about to enter the Loud Hall.
I lived in the Loud Hall when I first moved in on May 17, 1984 . Room 114
The Ark was life, love, sex, drugs, politics, and rock and roll.
The Ark was the best place to live.
To paint a mural, the entire house had to approve a preliminary sketch.
Many a battle was waged over what deserved a place on our hallowed walls.
This was a clear winner.
Visit these other Ark mural pages
The Ark Murals - page 2
The Ark Murals - page 3
The Ark Murals - page 4
The Ark Murals - page 5
The Movie Pal
(www.themoviepal.com)
The Movie Pal - main site. The movie site for all your Hollywood needs.

Prayers and Hugs
(ajb1776.tripod.com/prayers.html)
My personal site on prayer and faith. Please visit. It's good for the soul.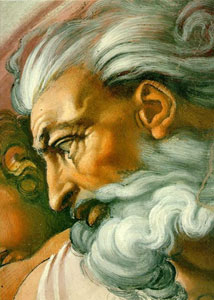 American Freedom 1776
(www.americanfreedom1776.tripod.com)
My personal site on the American Revolution. Please visit. It's good for all students.

Abraham Lincoln
Epic President


Buy magnets and buttons with Abraham Lincoln.
Perfect for history buffs.
Buying Lincoln souvenirs finances The Movie Pal.
THANK YOU!
Alexander Bernal


I am Alexander Bernal, The Movie Pal.
Please visit my personal website.
THANK YOU!
bernal1776@gmail.com.